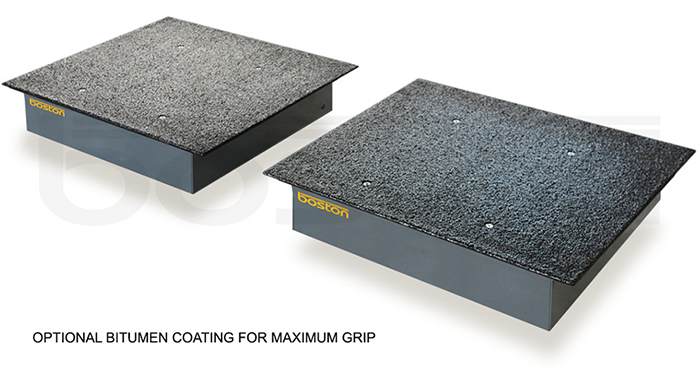 Boston is pleased to announce the launch of its two new pit mounted commercial play detectors – PD314 and PD318.
Suitable for pretesting (Class 5 MoT approval coming soon), the PD314 has four directional plate movements and the PD318 has eight directional plate movements. Both models are supplied with two moving plate assemblies, easy to fit installation cartridges, a hydraulic control unit and a rugged hand-held torch control – hard-wired as standard for the PD314 and wireless as standard for the PD318.
There are a number of operational modes that allow each moving plate to be operated independently in any direction, or both plates together in opposite directions. Both units are available with standard steel chequer plates or with an extra bitumen coating (similar to our new roller beds).
For more details, visit our pit mounted play detectors page or call us on +44 (0)1708 525585.