Boston Garage Equipment has recently added a series of twin ram hydraulic lifts to its range with lifting capacities of 4.2T, 5T and 7T. The new hydraulic additions further strengthen Boston's comprehensive range of two post lifts.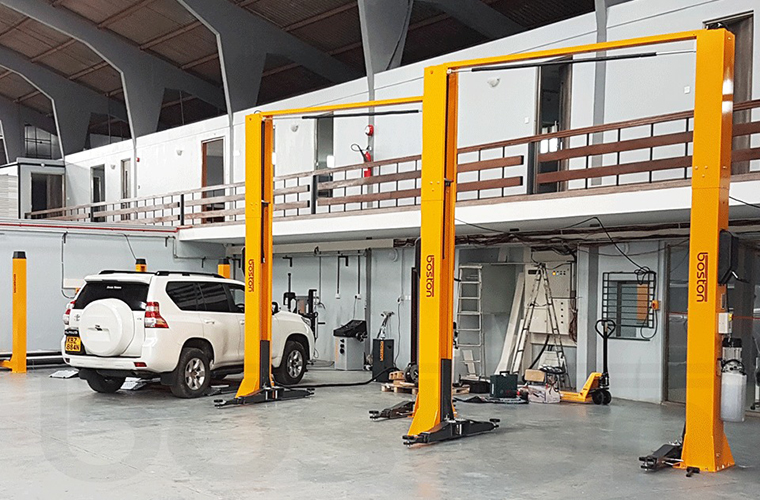 The new models are ideal for workshops servicing or repairing larger vehicles including 4x4s and small to medium LCVs. Benefits of the new range include fast lifting times, reduced energy consumption (the lifts don't draw power when being lowered), larger drive-through space and working areas, and a low-profile build.
Brad Calcutt, Director of Boston Garage Equipment says,
These models are a great addition to our already comprehensive range of vehicle lifts which also includes scissor lifts, single post lifts, four post lifts, in-ground lifts and commercial lifts. Like the rest of our range they are high-performance, high-quality lifts built to last yet competitively priced especially when you factor in extended product life. As with all our equipment, you can count on the best technical advice and the best service and support in the industry.
If you'd like advice on selecting the best vehicle lift to suit your needs, give us a call on 01708 525585 and ask to speak to Ross or Richard.